Search private jet charters and request an estimate using the form below. Standby, your dedicated Charter Specialist will be in touch.
Bespoke service.
World-class jets.
Worldwide
destinations.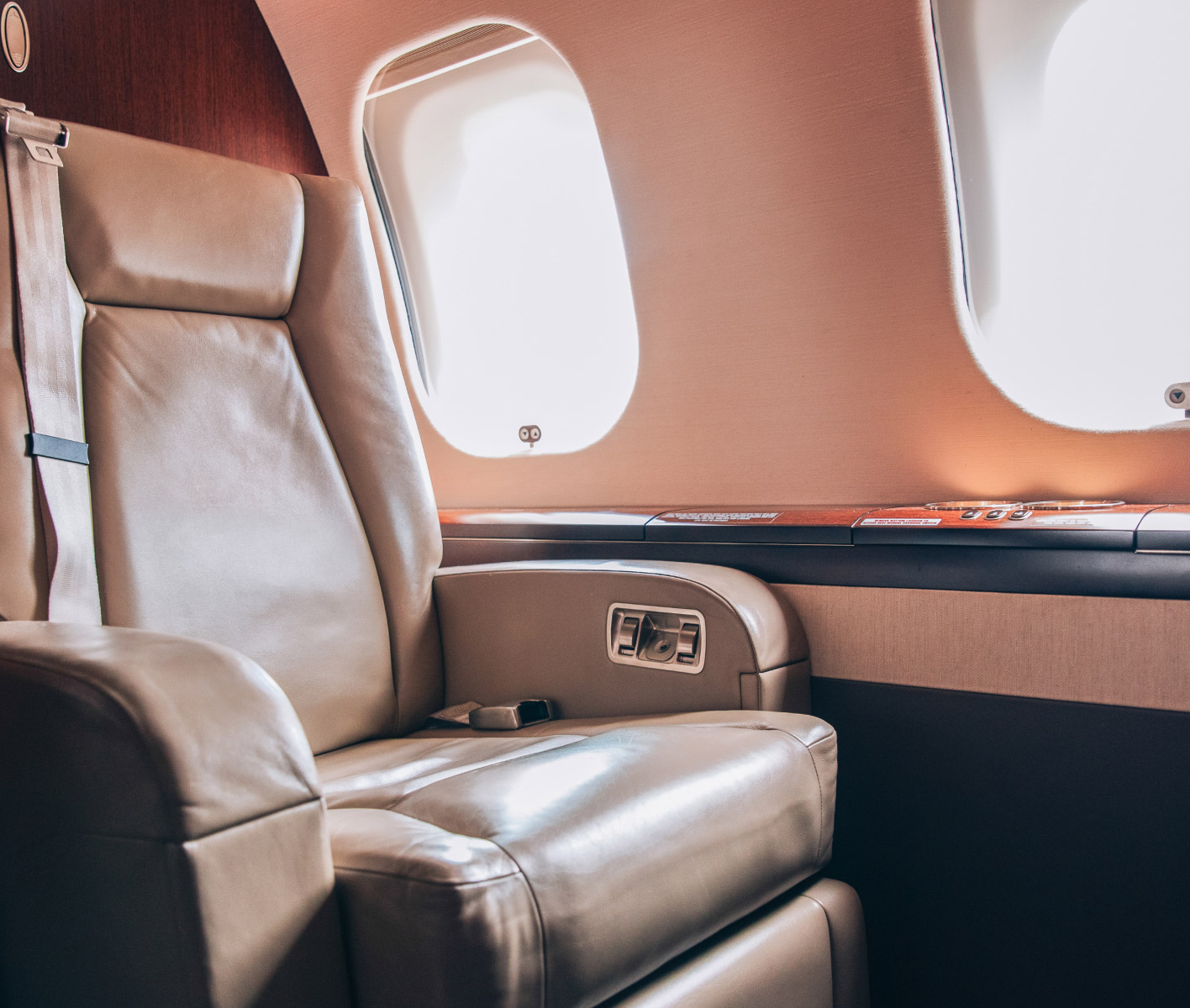 It's more than taking you there.
It's taking care of everything.
From the details of your itinerary to detailing your aircraft, we're committed to providing seamless, personalized and refined private air travel experiences and aircraft management, whether you're looking to charter or purchase a private aircraft.
Your Aviation 
Advisors
Our industry-leading experts will help you select the right aircraft to meet your needs, whether you're chartering a flight for business or leisure, or looking to purchase your own aircraft.
Your Charter Specialists
We focus on understanding your needs to ensure your private air travel integrates seamlessly with your business and personal life. Consider us an extension of your team.
Your Travel 
Concierge
We plan, book and manage your travel from end-to-end, including your flight details, VIP ground transportation, activities and entertainment for when you land.
Your Personal Chef
Our gourmet catering service offers refined, chef-driven on-board dining experiences, allowing you to choose from fresh and exciting menus crafted to tempt the most discerning palates.
Your Private Terminal
Our FBOs offer safe, secure and convenient access to your aircraft. No waiting in line, expedited customs service, valet parking and onsite professional meeting facilities. 
Your Luxury Living in the Sky
Our fleet of world-class aircraft offer spacious cabins with a range of in-flight services, onboard amenities, and state-of-the-art technology, from champagne service to WiFi. 
Luxurious leisure
travel at its finest
Start your next vacation in style on luxury aircraft
with spacious seating, upscale dining and
personalized service.
Frequent flying
with benefits
Charter more than 50 hours a year? Join our exclusive Block Charter Program to receive customized service, preferred rates and easy access to our luxury aircraft fleet.
Everything before and 
after takeoff
Flightpath's team of aviation, maintenance and luxury travel experts are dedicated to ensuring you have access to the end-to-end support, advice and service you need to select and protect your prized investment.
We offer customized management programs tailored to your needs, covering everything from crew and pilot staffing, maintenance and hangar storage, to regulatory compliance, cost control and chartering flights to offset your costs.
Our aviation experts work with you to identify and select the right aircraft to suit your budget and travel requirements, including research, liaising with vendors, negotiating price, and visual inspections to ensure you're satisfied with your investment.
We have access to a world-class, industry-leading fleet of jets. Our aviation experts will help you choose the right aircraft to fulfill and exceed your needs and expectations.